Aller au contenu Aller au menu principal Aller à la recherche
Registration Fees
You intend to take part to the University of Burgundy ISW? Please fill in the application form before September 1st, 2016! Please remember that ISW is limited to 20 participants.
Please find below our customised staff week programme together with the registration fees for each options offered: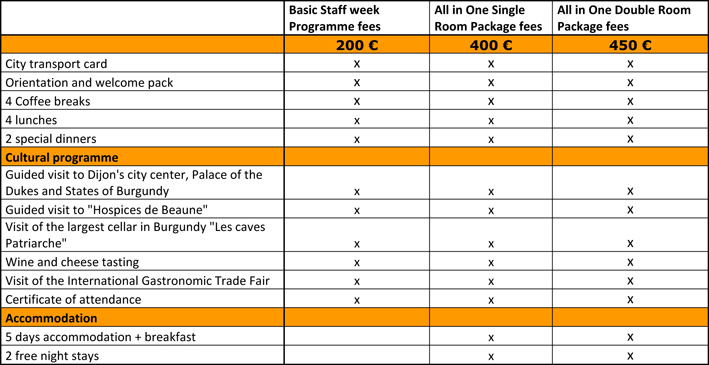 For the occasion, a limited number of rooms have been booked at a reduced rate. Enjoy the comfort and high quality standards provided by our International House located in the heart of the campus. The International House is for sure the ideal place to stay during your journey.